Produktbeschreibung
VXDIAG VCX SE 6154 is an OEM diagnostic interface for the vehicles of the Volkswagen Group and Audi. It can be compatible with OEM software of ODIS.
New upgrade version for vcx nano 6154, Completely replace 6154 & 5054.
Can Support J2534 Passthru
Supported Car years: 2001-2022
VXDIAG VCX SE 6154 OBD2 Diagnostic Tool Support WIFI & Free DONET
VXDIAG VCX SE 6154 Introduction:
VXDIAG VCX SE 6154 is an OEM diagnostic interface for the vehicles of the Volkswagen Group and Audi. It can be compatible with OEM software of ODIS.
VXDIAG VCX SE 6154 Highlights:
1. New upgrade version for vcx nano 6154, Completely replace 6154 & 5054.
2.
Free Languages available
:
German
English Japanese Portuguese Romanian Korean Dutch Polish Turkish Spanish French Italian Croatian Danish Swedish Finnish Slovenian Czech Russian Greek Chinese
3. Multi-Languages for car diagnostic software
4. Support both USB and WIFI connection to PC.
5. with Type-C USB connection, runs Faster.
6. Firmware/License: Free update on VX Manager
7. Supported Car years: 2001-2022
8. Support online coding and programming, but need original account
9. Allow being added license for more car brands
10. Available Systems: Recommend Windows 10 64bits Professional Edition
11.
V11 ODIS Software Download
Software Installation Requirements
 Processor: 1.6 GHz or faster.
 Memory: DDR 4GB or above.
 Hard disk: 80GB or more.
 Network interface: LAN 100/1000M.
 Communication interface: USB2.0 or USB3.0.
 Wireless: 802.11a/b/g/n WiFi.
 Operating System: Windows 10 / 8 / 7.
 Browser: Internet Explorer 11 or later.
 The DoNet Remote Diagnostics component requires Internet Explorer 11 or later.
 Windows 7 systems need to upgrade IE browser to the latest version.
 Download Internet Explorer 11 (32-bit)  Download Internet Explorer 11 (64-bit)
 Kindly Note: Windows XP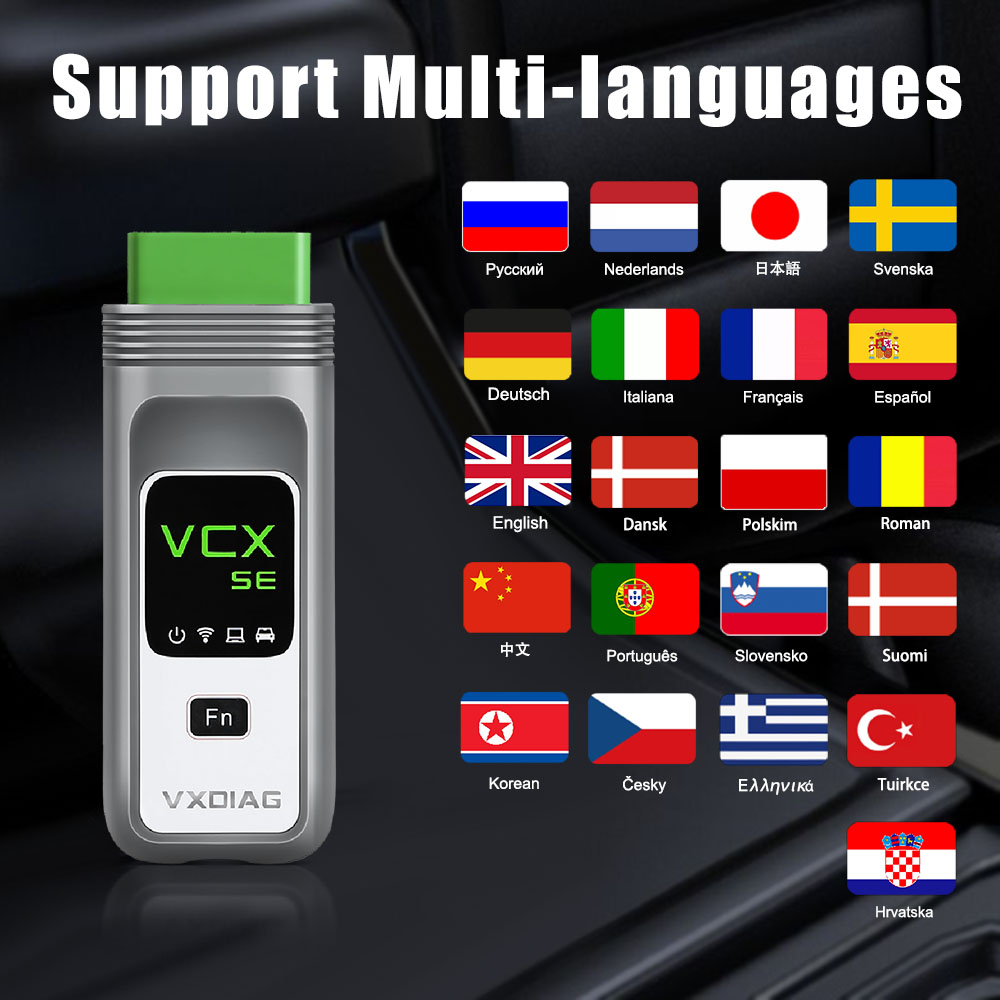 Main Functions of VXDIAG VCX SE 6154:
Online ECU Programming
ECU Coding
Key Programming
Full System Diagnosis
Component Protection
Car Modification
The Following Vehicle Systems are Supported:
K line (ISO9141-2)
High-speed CAN (ISO 11898-2)
Low-speed CAN (ISO 11898-3)
J1850 (SAE J1850)
UDS Protocol
PWM Protocol
Supported Vehicles Brands List:

VW, AUDI, SKODA, SEAT, Bentley and Lamborghini are default car models which are supported by VXDIAG VCX SE 6154.
Car models like JLR, HONDA, GM, FORD, MAZDA, TOYOTA, Subaru, VOLVO, BMW and BENZ can also be supported by VXDIAG VCX SE 6154 with additional payment.
Support Remote Diagnostic function:
Free Donet License--It is support to insert the device to your car and you do the diagnostic in your home or let the engineer to help you do the diagnostic in another place.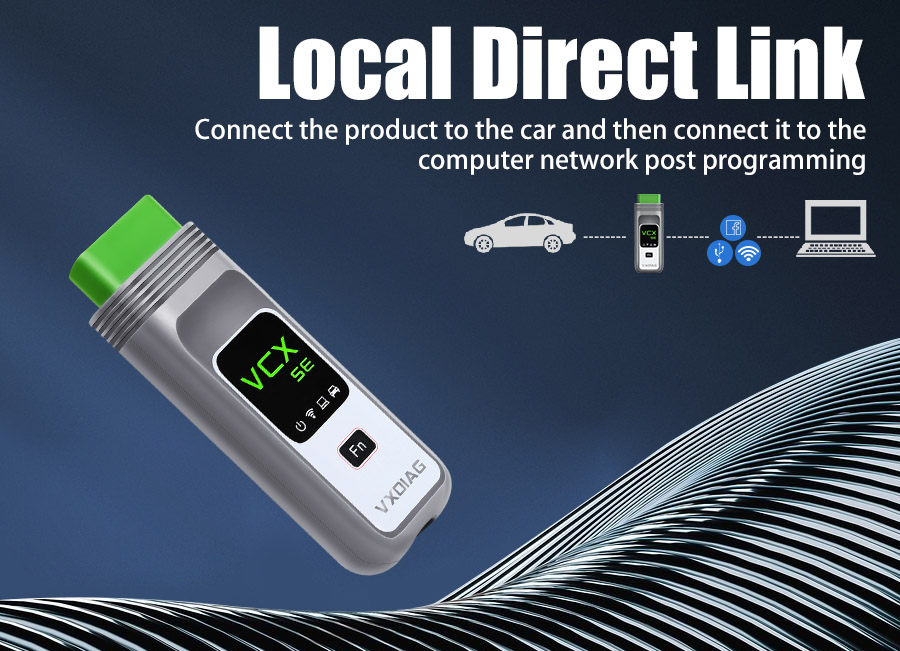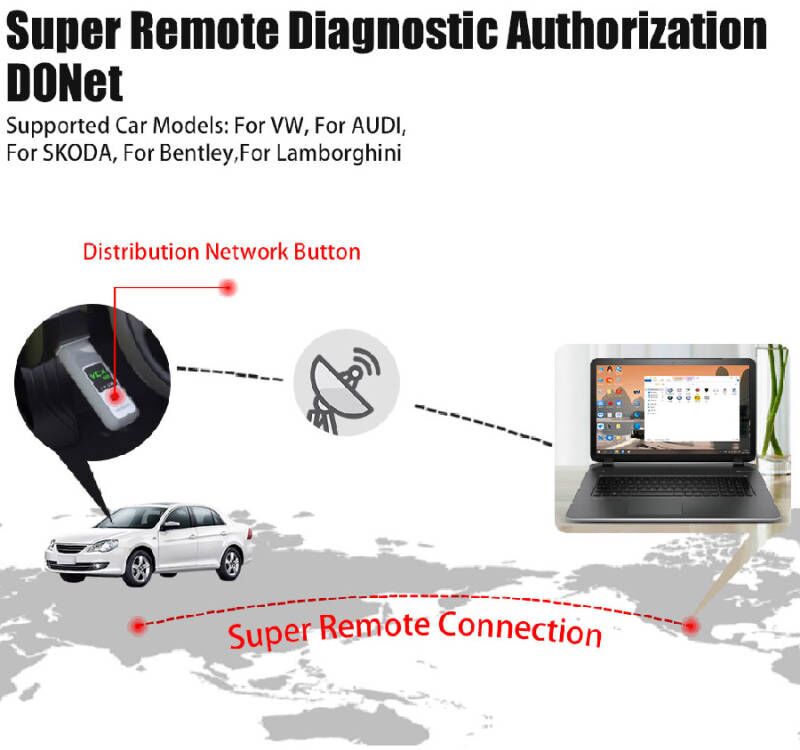 *VCX SE Support J2534 protocol
--Standard OBD2 automotive diagnostic equipment, support J2534 and ISO 2290 PDU protocols
*WIFI/USB/LAN Cable Connection
--The device need to work with laptop,you can connect the device to your laptop via the WIFI/USB/LAN Cable.
*HDD/SSD windows system requirement
--The minimum requirement of laptop specification need i5,4GB.
*Support DOIP:
More comprehensive DOIP function,The diagnosis response time is faster than the transfer data time is shorter
VXDIAG VCX SE 6154 Specification:
Model Name: VXDIAG SE 6154
Origin: CN(Origin)
External Testing Certification: ce
Electronic: No
Hardware Version: 2020
Item Height: 5cm
Item Length: 18.3cm
Power: 1W-3W
Material Type: Plastic
Special Features: Wifi
Special Features: USB
Item Weight: 0.38kg
Voltage: 9V-36V
Item Width: 10cm
VCX SE supports Wifi connection, USB connection and network connection.
The interface component, adopts quick pull-and-plug technology, is more stable. Because it is tested to be able to pull and plug 10,000 times.
With the small size and strong structure, VCX SE is easy to carry. It can update firmware and DOIP firmware, etc.
Package Includes:
1pc x VXDIAG VCX SE 6154
1pc x USB Cable
1pc x Carry Case

Contact Us
Email: Sales@CarOBD.de
Skype:
CarOBD.de
Facebook:
https://www.facebook.com/carobd.de/
Whatsapp: +86 19947637411
Trustpilot:https://www.trustpilot.com/review/www.carobd.de
Scan the QRcode,feel free to contact us on your smartphone.

Shipping Warranty:

1) EU Warehouse Shipping: 3-5 working days with No Tax. We have stock in our Czech warehouse for most items. All Items titled "EU Ship" are ship from our Czech warehouse.

2) Yodel Virtual warehouse Shipping: 6-8 days with No Tax for EU customers.

3) Yanwen Express: 7-10 working days. No Tax for European Countries.The tax was pre-paid by us, when package reached, there's no tax no extra fee for customers.

(Due to high custom tax in European Countries,Like Germany, Greece,Romania,Sweden,France,etc, we will use Yanwen express as first option, if you need faster DHL shipment,please contact us ,thank you)

4) DHL Shipping: 5-10 working days. For the items have no stock in EU warehouse, we will ship it by DHL. We will declare a lower price on the invoice to help your clearance.

5) 4PX Postal Service: 8-12 working days. For the products mentioned"Standard Flat Rate Shipping Service" we will send via postal service