V23.0.1 VNCI 6154A V-A-G Diagnostic Tool Alternative Solution of Original V-A-S 6154A Support DOIP CAN FD Protocol Coding Programming from 1995-2023

VNCI 6154A V-A-G Introduction
VNCI 6154A (red SVCI 6154A) is the OEM 6154A Diagnostic Adapter that is compatible with lastest V11 ODIS-S. It perfectly replaces VAS 5054A and added supports CANFD, DOIP Protocol. VNCI 6154A is a universal diagnostic interface for the vehicles of the Volkswagen Group including VW, AUDI, SKODA, SEAT, Bentley, and Lamborghini.
Highlights of VNCI 6154A
►VNCI 6154A Work with original driver , Don't need driver manager .
►With base station/hotspot mode switching button.
►Free license until 2030 year
►Works for all VAG Brands from 1995 to 2023
►Supports WiFi, WLAN and USB Connection
►Supports win10 64bit systems.
►FULL Multilanguage edition covered 22 languages: English (GB), English (US), French (FR), German (DE), Spanish (ES), Russian (RU), Greek (GR), Danish (DK), Croatian (HR), Italian (I), Hungarian (HU), Netherlands (NL), Polish (PL), Portugal (PT), Romanian (RO), Slovenian (SLO), Finish (FI), Swedish (SW), Turkish (TR), Czech (CZ), Japanese (JP), Chinese (CN), Korean (KO).
►Compatible with ODIS-S V9.1.0, V10.0, V11.0,V23.0.1; ODIS-E: V14.1/V15.0/V16.0/V17.01
►Online/Offline programming
►Flashing of hidden features
►Support all ODIS service and ODIS engineer function
►Compatible with latest ODIS-S V23.0.1
►Tested working with ODIS 23 after firmware upgrade (we don't provide odis 23)
►System Requirements:
Windows10 64-bit professional edition
4GB of memory
At least 100GB of free space on the C driver
GOOD NEWS
Manager required Software installed Plug and paly doip is faster and completely overwritten[SVCI 6154].
Kindly Note
1.PLEASE INSTALL ON WINDOES 10 AND MAKE SURE YOUR C:/DRIVER HAVE 50GB SPACE.
2.We have ODIS-S 23.0.1 and ODIS-E 17.01 files to provide
3.SVCI 615A not J2534 Passthus bacause it load with newer vesion Firemware.
What is the difference between NEW 6154 DOIP Version and normal 6154?
DOIP 6154 can supports DOIP dignose , especial it can support 2018 to 2020 new cars ,DOIP 6154 supports more protocols then the old 6154.
New Type VNCI 6154A Fixed some bugs
1.Fixed that Interface heats up after long time ues (lost firmware)
2.Fully Supported CAN FD and Doip protocols.
3.Compatible with Oiginal ODIS all versions driver(Old 6154 only compatible with Original V24 ODIS Driver).
4.Upgrade to suppot ODIS-S and ODIS-E V17.01
5.Directly use with ODIS and no need Driver Manager.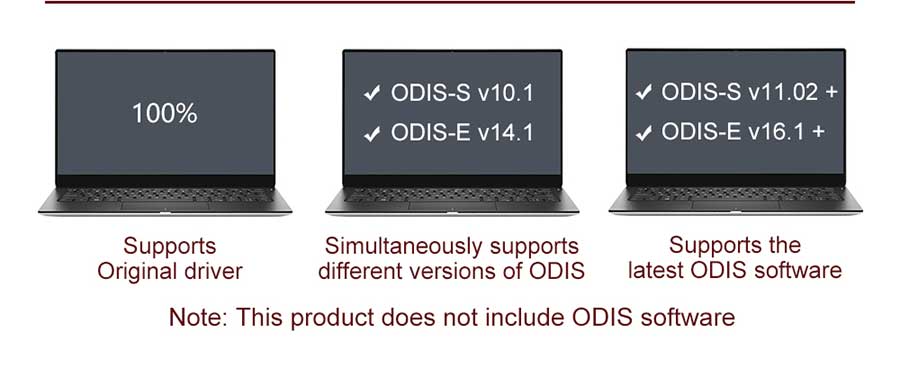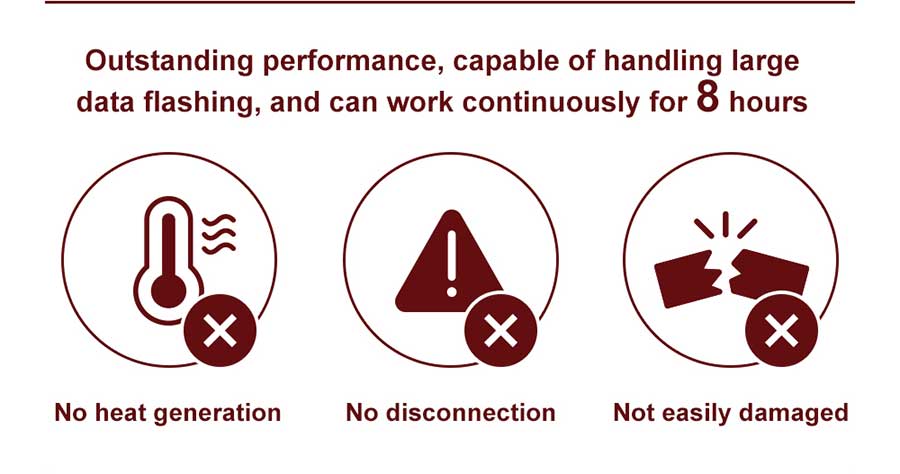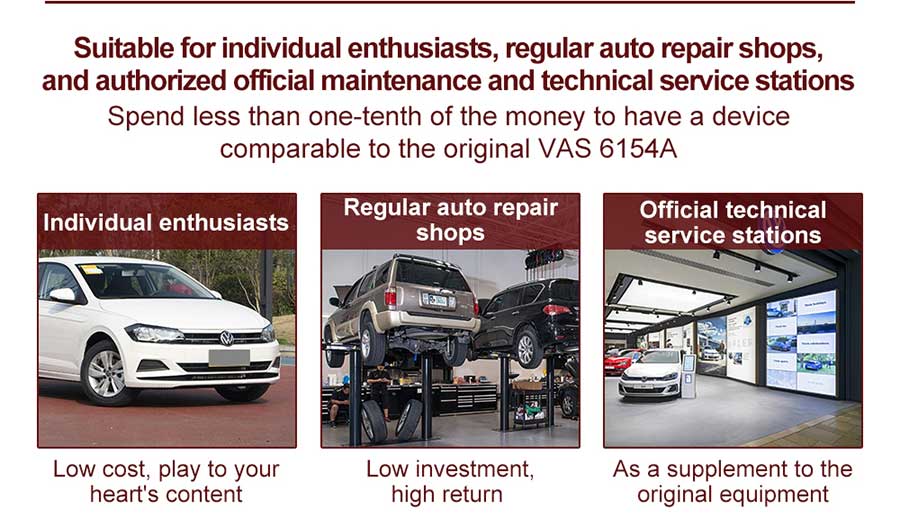 No need to replace the original driver, no need for third-party software, plug and play.
Covering all Volkswagen Group models from 1995 to 2023 and beyond.
Stability, reliability, and repairability are far superior to the original VAS 6154A.
Capable of handling large data flashing.